Custom Solutions for Any Spring Types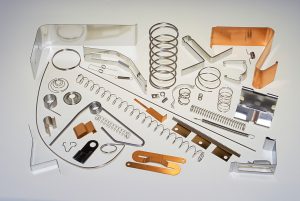 Springfield Spring & Stamping has extensive experience in manufacturing a wide range of spring types and custom spring components for customers in a variety of industries. With over 70 years of experience manufacturing springs, wire forms, stampings, and light assemblies we have become a trusted source for solving difficult spring and wire form issues that many other manufacturers simply cannot tackle. From tight tolerances to difficult to make components, we take every effort to help you bring your products to the global marketplace, improve bottom lines, reduce inventories, minimize mistakes, expedite the flow of information and create efficient systems to support your unique business objectives.
To the left are a few recent examples of how our dedicated team of experts has provided effective solutions to our customers for many different applications and spring types.
Please contact Springfield Spring & Stamping today to learn more.