Exceeding Customer Expectations Since 1942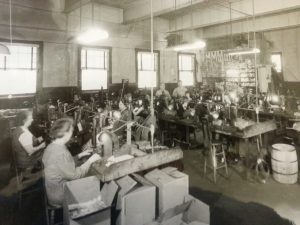 In 1942, World War II was raging across the European Continent. American factories responded to the war effort and were churning out millions of products and components needed to help our troops push back the tyranny of imperialism and win the war.
While working as spring makers at Associated Spring in Bristol, Connecticut, two friends, Jim Masters and Rocky Sgro, were bit by the entrepreneurial bug and decided to strike out on their own. They packed their bags and started their own spring manufacturing company north of Connecticut just over the border in Springfield, Massachusetts. They would call their new company: Springfield Spring Corporation.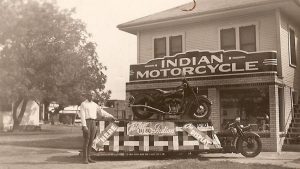 Their first building was located at 654 State Street in Springfield. The company offered short run prototypes and medium production capabilities. Original customers included The Springfield Armory, RE Phelon and Gilbert & Sullivan (now Gilbarco).
The company expanded rapidly and moved to 837 State Street in Springfield. This location was the original home of the Indian Motorcycle Manufacturing plant.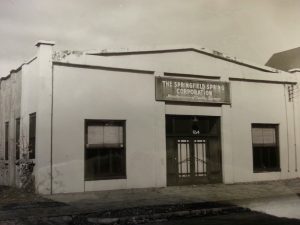 In 1977, Springfield Spring & Stamping moved to its current Corporate Headquarters at 311 Shaker Road, East Longmeadow, Massachusetts. In 1986, Springfield Spring & Stamping was acquired by Richard Gillette, Paul Snopek and Norman Rodriques. At that time annual sales were $600,000 and the company had 16 employees.
In 2000, Norman Rodriques and Tina Malley bought out Richard Gillette and Paul Snopek. Revenues were approximately $3,500,000 with a total head count of 20 people. The company became a Certified Minority-Owned Company and adopted Open Book Management. Norm and Tina devised an aggressive Business Plan which included infrastructure expansion, manufacturing equipment modernization and training. This also included leveraging computerization to capitalize on advanced technologies.
In 2010 Springfield Spring & Stamping expanded into a 12,000 square foot division that opened in Bristol, Connecticut. This division would be used to accommodate an expansion of the company's fourslide-stamping and CNC wire forming capabilities. Shortly thereafter, approximately 4,000 square foot was added to the Bristol division's footprint. In 2014 Springfield Spring & Stamping's Quality Management System became ISO 13485:2016 Medical registered.
In 2016 Springfield Spring & Stamping opened a Medical components manufacturing division at 34 Dell Manor Drive adjacent to its original fourslide manufacturing division.
Today, Springfield Spring & Stamping is a practicing Lean/Six Sigma company with multiple divisions manufacturing a broad range of precision-engineered springs, wire forms, stampings and light assemblies. Components are shipped around the world. The company's Quality Management system is certified to ISO 13485:2016 and ISO 9001:2015.