Brackets, Clips & Battery Contacts
Springfield Spring & Stamping manufactures a wide variety of precision-engineered stampings, brackets, clips, flat springs and battery contacts for a broad cross-section of industries. All of these components are tooled in-house and manufactured on fourslide and multi slide machines.
Springfield Spring & Stamping parts meet the strictest drawing tolerances, with highly-repeatable manufacturing processes that produce quality, precision components demanded by our end use customers.
With modern machinery, advanced quality controls, in house engineering and an experienced service personnel, we are able to efficiently manufacture close tolerance components—on time, to print and at competitive pricing.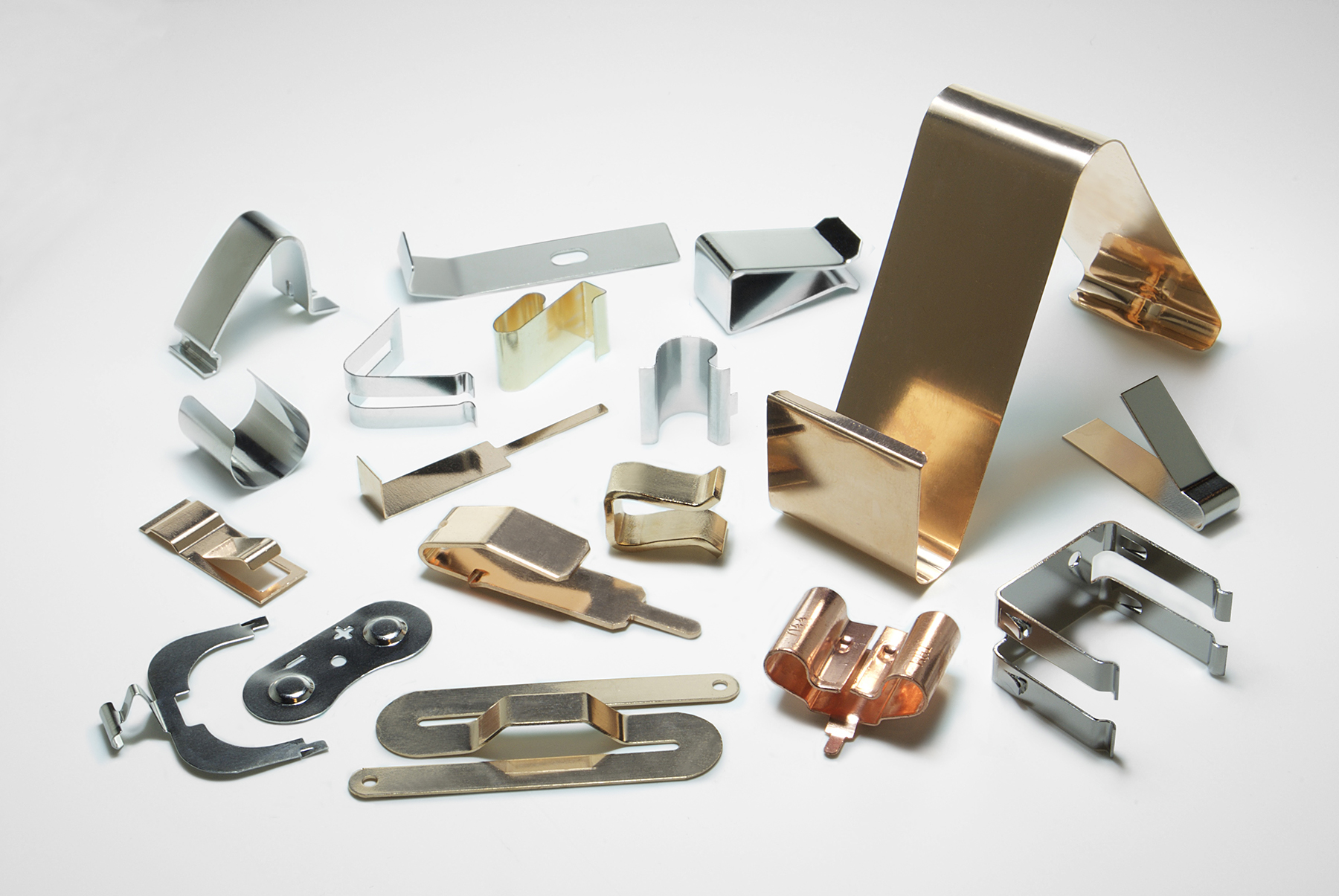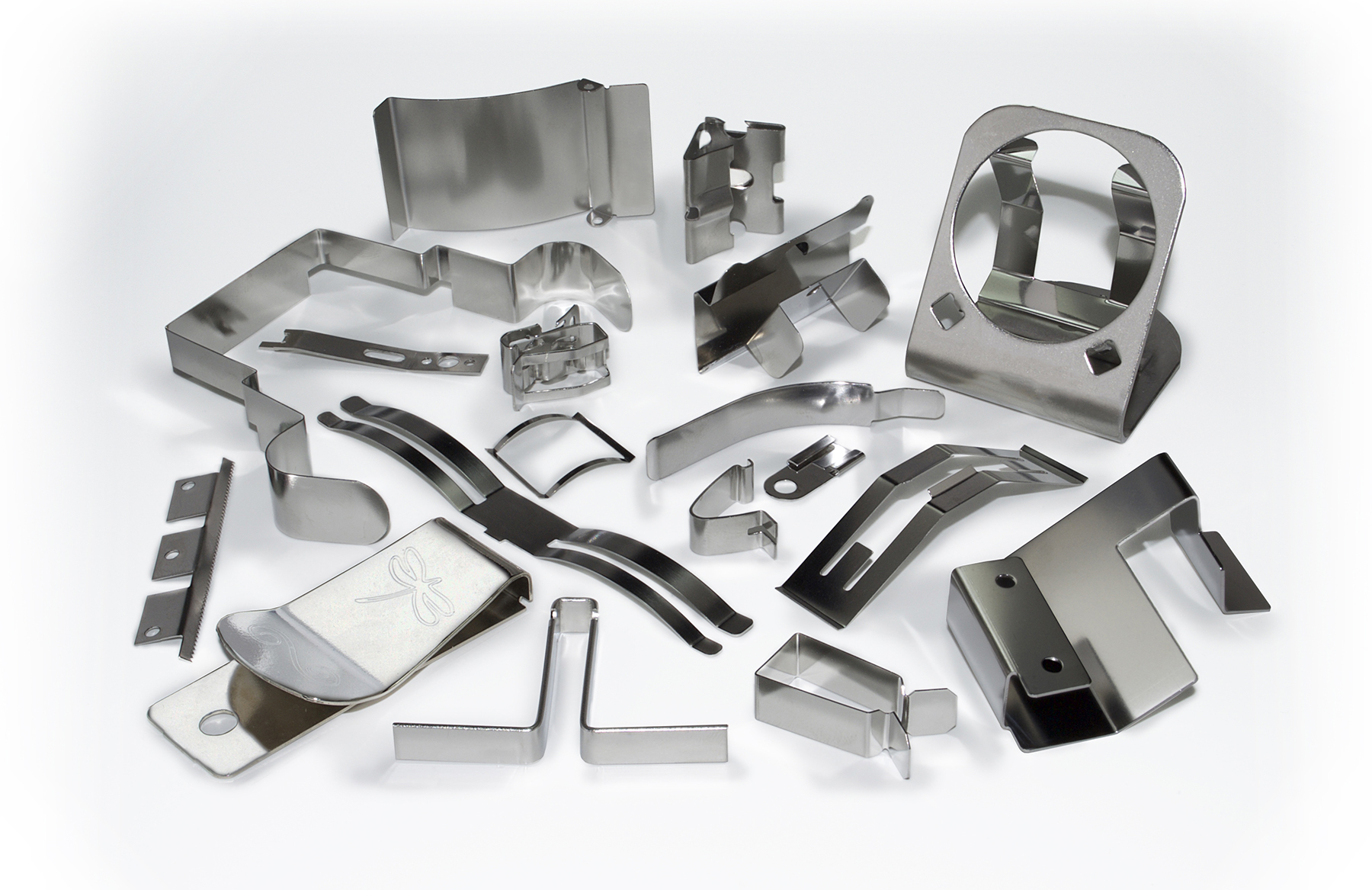 Custom Metal Stampings
Springfield Spring & Stamping adheres to the strictest drawing tolerances and guarantee highly repeatable manufacturing processes to meet your quality standards.
We will work with you every step of the way to ensure you get the custom metal parts stamping your industry requires. Get the exact design you want fabricated to the standards you need.
Whether you need blanks, coils or shaped sheet metal, we have you covered. Our proven custom metal stamping methods are fast, effective and reliable.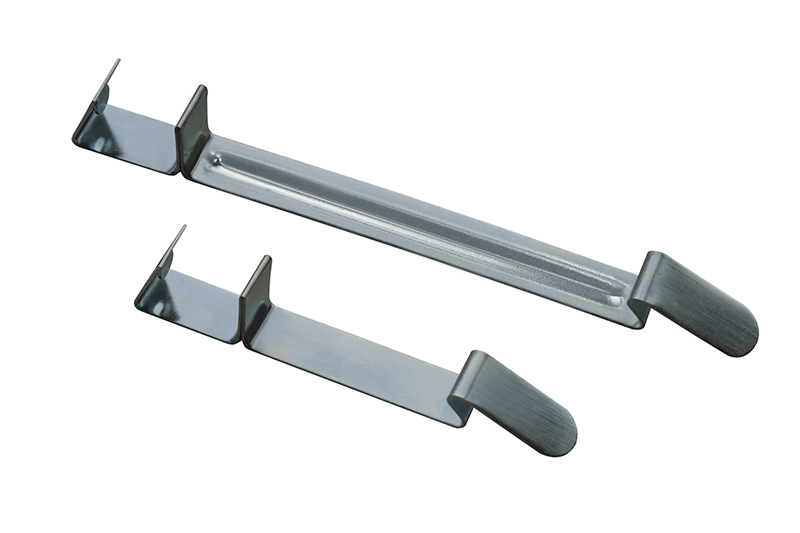 Custom Metal Brackets
When one thinks of a bracket, they usually associate this with brackets used to hold up shelves or larger thick bracket applications. Not so in the world of small precision-engineered brackets.
Springfield Spring & Stamping can manufacture custom stainless steel brackets as well as brackets made from spring tempered material or 1008-1010 Cold Rolled Steel.
Many bracket applications call out pre-galvanized CRS in #4 or #5 temper. This material allows us to integrate special "gussets" or stiffening ribs into the material for added strength.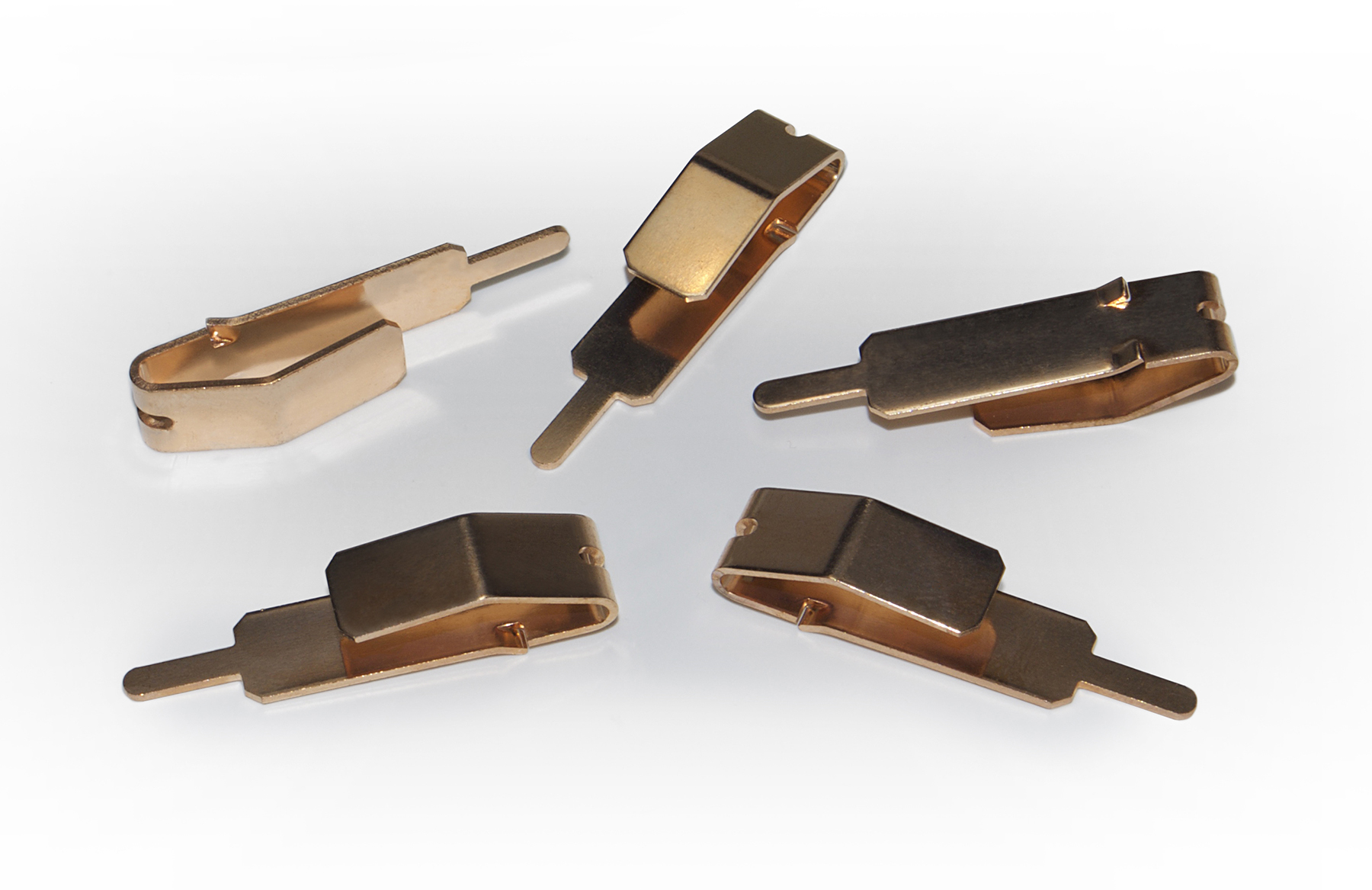 Custom Metal Spring Clips
A spring clip is traditionally used in designs that require the metal stamping to actuate or remain static under a load. Custom metal spring clips can be made from full spring tempered material or high carbon spring steel including:
301/302/316 spring tempered stainless steel
17-7 condition C stainless steel
1075/1095 tempered carbon steel
Spring brass
Spring tempered phosphor bronze
Beryllium copper
1050/1074 high carbon annealed material (for spring clips with sharp bends or geometries that preclude using full spring tempered material)
After forming, the parts undergo a post hardening & tempering process to bring their property to a spring tempered state. If stainless is required, we would use 410 or 410 annealed stainless steel with a post hardening in vacuum.
Learn more about what critical to function means to us
It's not just a stamping, it's not just a wireform, it's not just a spring. It HAS to work. You can't risk your medical or defense product to not work every time. At Springfield Spring, we partner with your team to solve your most complex problems. Our products are tested and engineered to work every time as they're supposed to function. We strive to make the best springs, stampings, wireforms and fourslide parts.