As leaders in engineered spring products, Springfield Spring & Stamping is committed to providing 100% customer satisfaction with metrics-based quality, service, productivity, and on-time delivery. Our most important objective is helping our customers gain market share and increase their profitability. Anything less is unacceptable.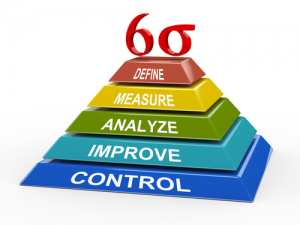 A significant driver behind Springfield Spring & Stamping's commitment to quality is found in our company's Lean / Six Sigma culture. We have fully adopted and utilized the tools of Lean / Six Sigma to benchmark and guide our continuous improvement efforts.
Springfield Spring & Stamping boasts a staff of trained and certified Six Sigma Black Belts. The combined efforts of these individuals help our company to maintain a metrics-based "Best-In-Class" position with our customers.
Springfield Spring & Stamping is well versed in Level 3 PPAP requirements, specifically AIAG standards. Our format meets all the requirements for these types of PPAP submissions. All new products undergo an arduous Level 3 PPAP as a proactive measure, without the request of a customer. This service is provided at no additional cost.
As part of Springfield Spring & Stamping's continuous improvement culture, we are pleased to announce that we have invested in a revolutionary new piece of inspection equipment—a dimension imaging measuring system called KEYENCE.
This new technology improves inspection accuracy and assists in superior repeatability and reproducibility of production processes. It removes subjectivity and user variability from the inspection process and automatically provides real-time SPC. Ultimately this device will make the use of traditional optical comparators (Shadow Graph) and CMM inspection techniques obsolete.
Springfield Spring & Stamping Certifications