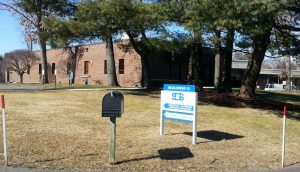 Springfield Spring proudly announces the opening of our new Medical Division. Springfield Spring Corporation, a manufacturer of precision-engineered springs, stampings, wire forms and light assemblies completed a substantial build-out project and moved into a new Medical Division located at 34 Dell Manor Drive, Bristol, Connecticut.
The addition of this 5,000 square foot Medical Division allows Springfield Spring to meet the substantial growth we are experiencing in the medical device manufacturing industry. Our new Medical Division puts Springfield Spring at over 30,000 square feet of manufacturing space and complements our existing facilities at 24 Dell Manor Drive, Bristol, Conn. and our Corporate Headquarters in East Longmeadow, Mass.
In business since 1942, Springfield Spring manufactures a broad range of compression springs, extension springs, torsion springs, wire forms and stampings for critical medical applications. Some of these industries include, but are not limited to Endoscopy, Laparoscopy, Arthroscopy, Sports Medicine, Drug Dispensing, Staplers, Medical Instruments and more. Springfield Spring has the capability to produce medical device components that are critical to the success of these technologies.
Today's medical device companies require supply chain partners that can provide turn-key manufacturing capabilities and state of the art service tools. Springfield Spring's ability to provide design assistance, rapid prototypes and support IQ, OQ & PQ validation activities creates a partnership with our medical customers, from the formative stages of concept development through market acceptance. Springfield Spring is registered to the Medical ISO 13485:2016 standard and ISO 9001:2008 as well. A metrics-driven Lean / Six Sigma culture embodies the heart of Springfield Spring's commitment to continuous improvement and component cost reduction.
Our focus is simple: uncompromised quality, hyper-responsive service (24 – 48 hour response time) – Exceptional engineering support & best in class manufacturing. We will continue to look for opportunities to grow our knowledge, invest in new manufacturing methodologies and partner with our customers to solve their most difficult challenges.
The Springfield Spring Experience – Exceeding Your Expectations