Labor Day, the first Monday in September, is a creation of the labor movement and is dedicated to the social and economic achievements of American workers. It constitutes a yearly national tribute to the contributions workers have made to the strength, prosperity, and well-being of our country.
Our Manufacturing Managers, Sal & Larry, chose one employee of theirs from each division to recognize them for their achievements so far in 2016. They were chosen for many reasons but one that has stood out for both is their dedication to their job and their substantial work ethic. These two employees exude what we here at Springfield Spring like to call "The Springfield Spring Experience".
Larry, who has been working in Springfield Springs' Massachusetts Division for the past 24 years, and has been the Manufacturing Manager for 6 years, chose an employee that he says, "quickly stood out."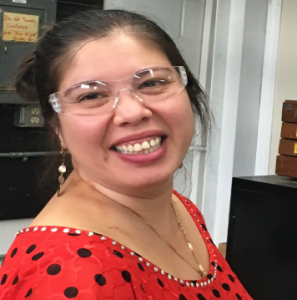 Thuy, started as a temp a few years ago and has bloomed into a very valuable employee. Larry, her Manufacturing Manager said, "Her personality is always contagious, she always has kind words and starts and finishes every conversation with please & thank you. She has been known to always be there to help with rush orders, she has extremely high output, extraordinary quality and can make a great egg roll, which she loves to bring in for her fellow co-workers. Her consistent work ethic is beyond words and her positive attitude makes her a pleasure to work with."
The first Labor Day holiday was celebrated on Tuesday, September 5, 1882, in New York City, in accordance with the plans of the Central Labor Union. The Central Labor Union held its second Labor Day holiday just a year later, on September 5, 1883.
The form that the observance and celebration of Labor Day should take was outlined in the first proposal of the holiday — a street parade to exhibit to the public the strength and esprit de corps of the trade and labor organizations of the community, followed by a festival for the recreation and amusement of the workers and their families. This became the pattern for the celebrations of Labor Day. Speeches by prominent men and women were introduced later, as more emphasis was placed upon the economic and civic significance of the holiday. Still later, by a resolution of the American Federation of Labor convention of 1909, the Sunday preceding Labor Day was adopted as Labor Sunday and dedicated to the spiritual and educational aspects of the labor movement.
The vital force of labor added materially to the highest standard of living and the greatest production the world has ever known and has brought us closer to the realization of our traditional ideals of economic and political democracy. It is appropriate, therefore, that the nation pay tribute on Labor Day to the creator of so much of the nation's strength, freedom, and leadership — the American worker.
Sal, a true inspiration in himself, started with the company 12 years ago as a set-up/operator. He quickly rose the ladders and became Springfield Springs' Connecticut Division Manufacturing Manager in 2013. Sal, has chosen to recognize an employee that he sees a lot of himself in. A go-getter, who isn't afraid of hard work and shows dedication to SSC in the 1 year he has been here.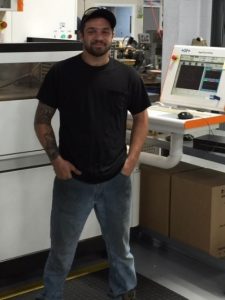 Logan, a four slide Set-Up/Operator, for our CT division and has proven himself time and time again. Sal, his Manufacturing Manager said, "Logan is such a hard worker. I can depend on him 110%." Logan has been recognized for being very mechanically inclined and has conquered many complicated set-ups. He has been helping train his fellow co-workers in set-ups. From his positive vibes to his attendance, Logan is definitely a WIN for Springfield Spring Connecticut.

"Springfield Spring would like to thank these two as well as our entire staff for the amazing hard work and dedication that each division shows every day. We are so appreciative our employees love this company as much as we do." – Norm Rodriques & Tina Malley, President & Vice President of Springfield Spring Corp.